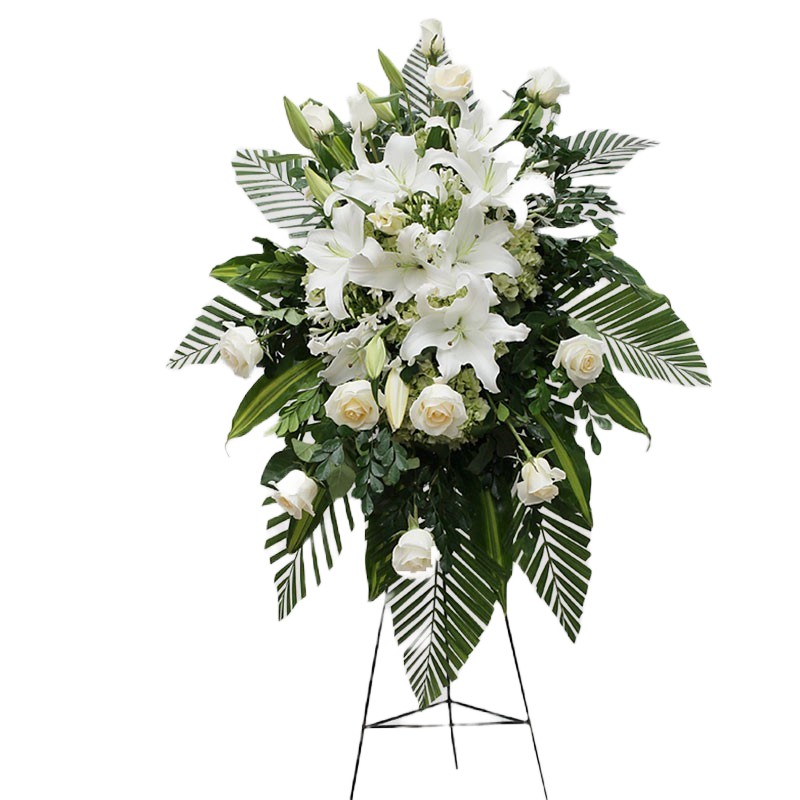  
Teardrop of 12 roses and white lilies
Teardrop with roses, scented lilies and hydrangeas, accompanied by fine foliage that varies according to the season.
 12 roses, 4 scented lilies and 5 white hydrangeas.
 Referential measurements: 1.50 m high x 77 cm wide.
 Includes the dedication printed on fine stationery.
 Fresh flowers of the best quality.
 The image is referential.
10 other products in the same category: