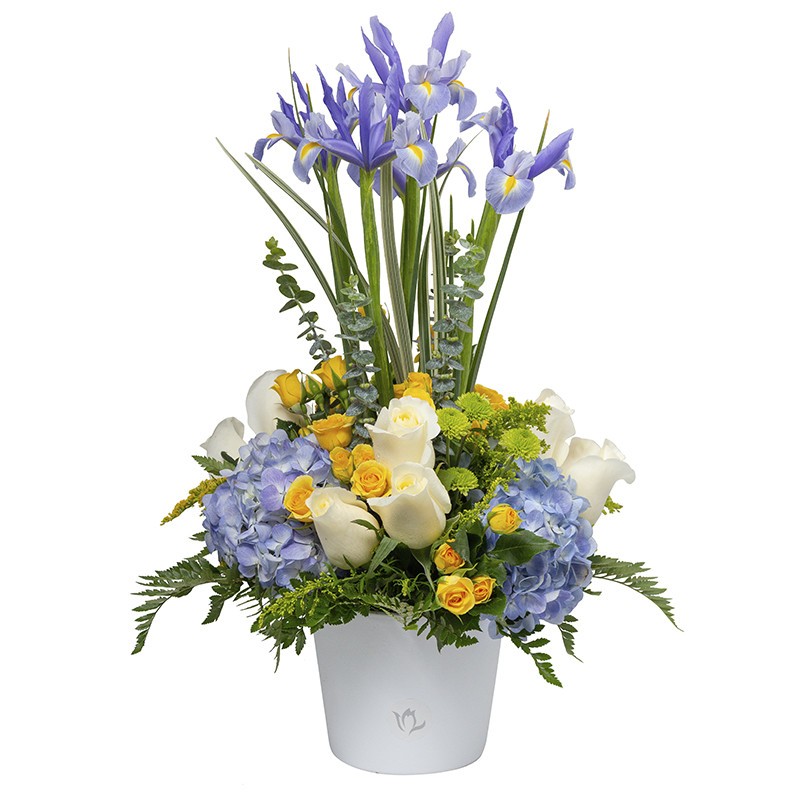  
Arrangement of Roses, Iris in ceramic base
Arrangement of white roses, blue irises, blue hydrangeas, mini yellow roses, decorated with seasonal foliage and accompanied by your dedication printed on fine stationery.
9 white roses, 5 blue irises, 3 blue hydrangeas, 7 mini yellow roses
Reference Measurements: 65 cm high x 30 cm wide approximately.
Pedestal referential measurements: 66 cm high x 26 cm wide
Includes floral food (preservative)
fresh flowers of the best quality.
The image is referential.
10 other products in the same category: