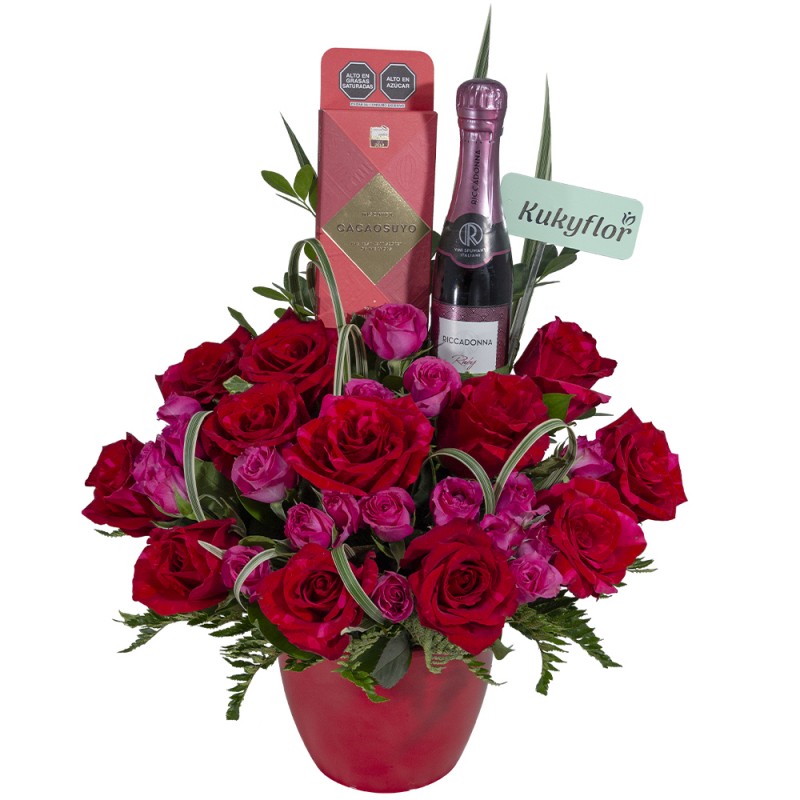  
Arrangement of 12 red roses, 5 mini roses with wine and chocolate
Arrangement of red roses with fuchsia borders decorated with mini roses and seasonal foliage.
12 red roses with 5 mini roses.
Arrangement in color: red with fuchsia or red with white.
Referential measurement: 50 cm high x 25 cm wide.
Riccadonna Asti or Ruby 200 ml to select.
Cacaosuyo Piura nibs of 25 gr.
Includes flower food (preservative) with instructions for better care.
Includes the dedication printed on fine stationery.
 Fresh flowers of the best quality
 The image is referential.
Sale of alcoholic beverages to minors is prohibited.
Drinking alcoholic beverages in excess is harmful.
10 other products in the same category: