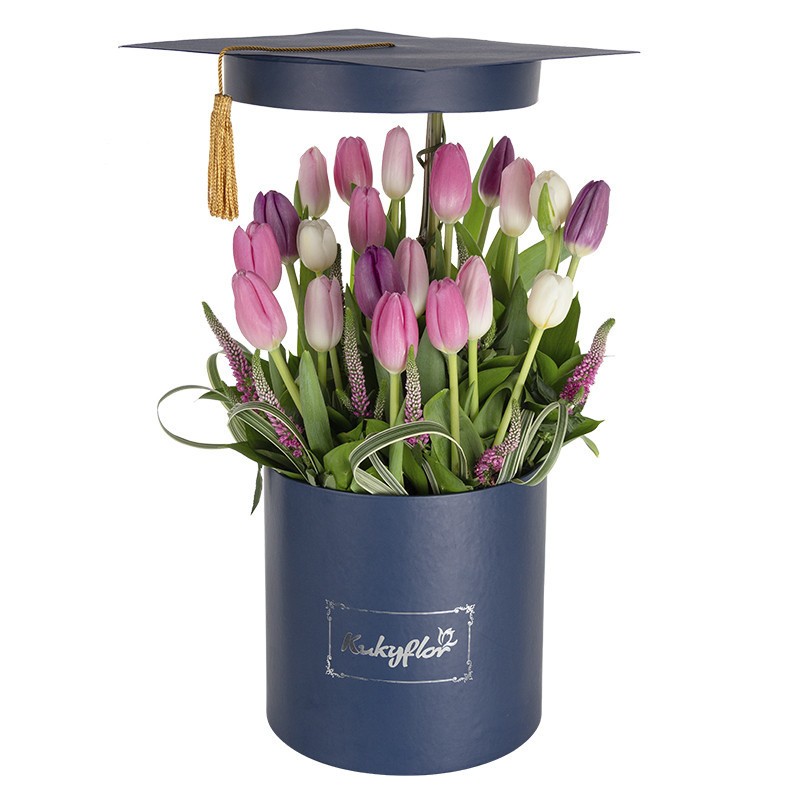  
20 Box Top Graduation Tulips
Delicate multicolored tulips, accompanied by seasonal foliage made in a soft touch box, resistant to water, with a protective plastic base inside. Dedication in fine stationery.
20 tulips in different colors
Reference measurements: 50 cm.
 Includes floral food (preservative)
 Includes decorative cap
 100% fresh flowers of the best quality.
 The image is referential.
10 other products in the same category: